Available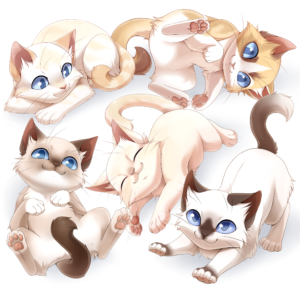 Beebee's Litter Born Jan 5th!  No Longer Available
Eco's Litter Born February 12th!  Contacting Waitlist
Looking to avoid the waitlist?! Our friends at
Desert Ragdolls
are a large and responsible family Ragdoll cattery.  They are based in Boise, Idaho but sometimes deliver to Washington and Oregon 
Standard Procedure
Our aim here at Oregon Ragdolls is to provide our customers with their dream kitten(s).   We have structured our business practice around maximizing results toward this end goal.  Because we do things differently, there are sometimes details that need ironed out, and we appreciate your patience with us and our procedures.  Here is what you can expect from us:
Weeks 0 – 3)  A majority of our focus at this time is on raising happy healthy kittens.  The kitten's weights are tracked, colors and patterns are determined, sexes are determined, and we begin a wait-list for local customers.  Some of this information will be provided on our FaceBook page, and all of the information is available upon request.
Weeks 4 – 5)  This period is spent training our kittens on "how to cat."  Update pictures will be provided on our FaceBook page.  Appointments are set for customers local to the Portland Metro area to visit the kittens at week 6.
Week 6)  Kittens are available to meet with customers *by appointment only.  Once/if you decide a kitten is right for you and your family, we will begin accepting deposits at this time.
Week 7 – 10)  Once all visiting customers have had a chance to meet with the kittens, we will make the remaining kittens available on our website.  This page will become populated with pictures, prices, and personality profiles of the available kittens.
Week 11)  Kittens are ready to leave for their forever homes!  We do not ship our kittens.
*If you live within driving distance and would like to inquire about our visitors wait-list, you may contact us on our Contact Page or through our FaceBook Page.